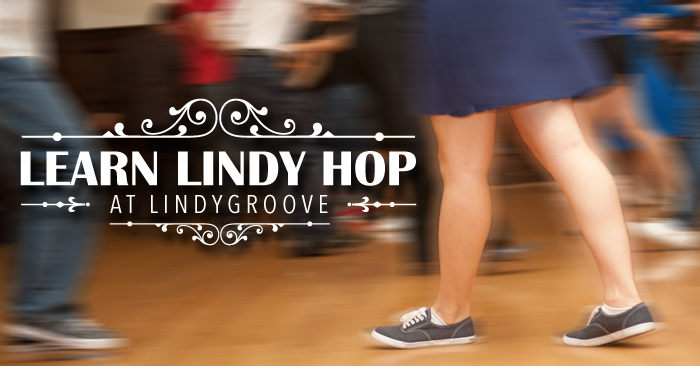 LindyGroove specializes in teaching dances from the swing era including lindy hop, charleston, vernacular solo jazz, blues dancing + more! These dances and their accompanying music originate from the Black community. To learn more about the history of these social dances, please check out this video.
We offer classes for all skill levels.
All classes include social dancing 9pm to midnight
Click on each class below to learn more!
---
Pre-Lindy
This crash course covers basic Lindy Hop footwork and partner dance technique. (at LindyGroove)
Lindy 1
Picks up where Pre-Lindy leaves off. Learn the foundations of Lindy Hop with changing monthly topics. (at LindyGroove)
Lindy Playground
This new series bridges the gap between Lindy 1 & Lindy Challenge
Lindy Challenge
Rediscover the joys of social dance and the intimacy of communicating and sharing movement with your partner (at LindyGroove)
Solo Jazz 1
Build your solo dance vocabulary and hone your technique. (at LindyGroove)
Blues 1
Learn the playful, rhythmic nature of blues movement (at LindyGroove)
Cardio Groove
Explore fun rhythms while breaking a sweat in our all-levels cardio dance class! (Sundays on Zoom, Weekly Drop-in)