Come dance with us!
​IMPORTANT!
LindyGroove is now cashless!
All dancers MUST have a LindyGroove account and a LindyGroove QR code to attend.
• Vaccination required
• Masks required
• Social Dancing: ​All lessons and general admission include DJed social dancing in 2 rooms until midnight.
• Additional Policies: Please take the time to review our Covid and Code of Conduct policies.
• Parking
_______________________________
Schedule
• 6:45pm: Doors open
• 7:10 – 8:00pm: Solo Jazz in the Main ballroom with Melissa
• 8:05 – 8:10pm: Solo warmup (for everyone) in the Main Ballroom with Vicky
• 8:10 – 9:00pm: Pre-Lindy in the Balcony Room
• 8:10 – 9:00pm: Lindy 1 in the main ballroom with Jasmine & Keegan
• 8:10 – 9:00pm: Lindy Challenge in the side ballroom with Grace & Blake
• 9:00 – 9:50pm: Blues 1 in the Side Ballroom with Jalen & Marlee
• 9:00pm – 12:00am: Swing practice in the Main Ballroom
• 9:50pm – 12:00am: Blues practice in the Side Ballroom
LindyGroove is every Thursday 7:00 PM to Midnight
In the Grand Ballroom of the Historic 1926 Pasadena Masonic Hall 200 S. Euclid Avenue, Pasadena, California 91101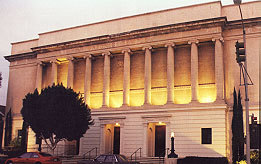 Floating 5400 sq. ft. wooden dance floor
All Ages
Donate To Support LindyGroove:
Venmo: @Staci-Miyagishima (our door person)
Subscribe to the LindyGroove Email List
Questions? Email us at:

All material is copyrighted and may not be duplicated without permission