LindyGroove
Dance to the best Swingin' Jazz DJs from around the world!
At the ultimate swing venue...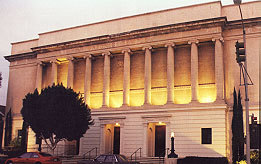 In the Grand Ballroom of the Historic 1926
Pasadena Masonic Hall
200 S. Euclid Avenue, Pasadena, California 91101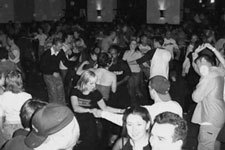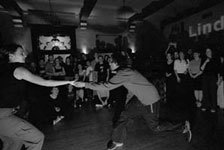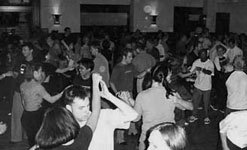 Calendar

LindyGroove is every Thursday 7:30 PM to Midnight
Floating 5400 sq. ft. wooden dance floor
$8.00 Cover Charge
All Ages

Free lessons
Intro to Lindy 7:30 - 8:30*
Intermediate Lindy 7:30 - 8:30*
(Included in the cover charge)
*Lesson start & end time may vary
Lindy Academy
Progressive series lessons presented by LindyGroove and Ben & Sheri
Beginning/Intermediate: 7:40-8:40
Intermediate/Advanced: 8:40-9:40


10 Minutes One on One with a LindyGroove instructor
Fine Tune your Lindy Hop!

Connect with LindyGroove: Facebook Twitter Instagram Flickr

Directions
FREE Validated Parking
Calendar
Birthday Parties

Subscribe to the LindyGroove Email List
Ask questions by emailing us at


All material is copyrighted and may not be duplicated without permission