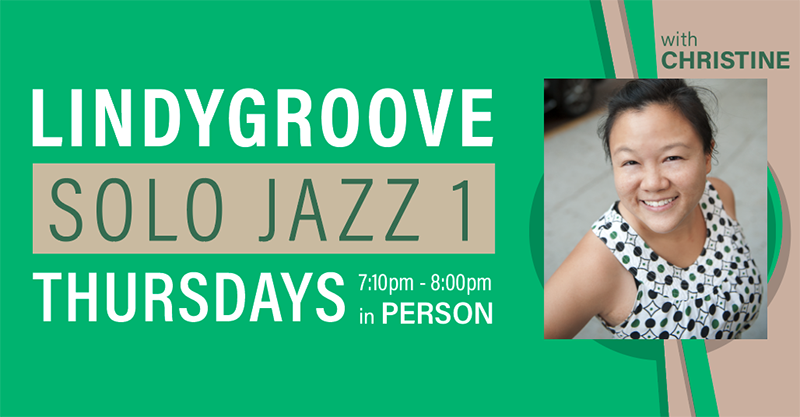 Solo Jazz 1 with Christine Nguyen
It goes by many names — Vernacular Jazz, Authentic Jazz, Vintage Jazz (or as the legendary Al Minns preferred: Basic Jazz). Whatever you call it, it's a blast! Feel comfortable in your body and build confidence in your solo movement. Along the way, we'll cover essential jazz vocabulary that will make your partner dancing more creative, and learning routines easier!
Prerequisites:
None. We start from scratch!
Class Format: Month-long progressive, starts the first Thursday of every month (July 2021 starts 7/8 but still has 4 thursdays!)
Time & Place: 7:10 pm to 8:00 pm Thursdays in the Grand Ballroom (includes DJed practice* in 2 rooms 9:00pm until midnight)
Price:
$60 per month (In 4 Thursday months or adjusted accordingly)
Purchase at least 2 days before the first class (by Tuesday 11:59 PM) and save $5.
​No walk-ins. Must be purchased online in advance
Vacination Required. Masks optional but respected.
*DJed practice not sold seperately
See all LindyGroove Lessons