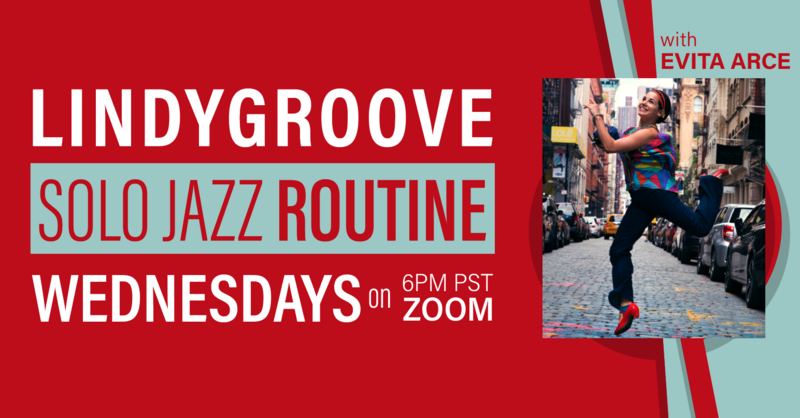 Solo Jazz Routine with special guest instructor Gaby Cook
Pre-requisites:
Intermediate Lindy and above (or completion of Lindy 1)
Class Format:
A online Live Interactive Two Month Progressive, starts the first Wednesday of alternate months. (Start in January, March, May, July, September or November)
Time & Place: Wednesdays
7PM in a zoom meeting.
(Your Email receipt will say Thursday but class is Wednesday)
Price:
$15/week for 2 months (you may purchase one month at a time)
Purchase at least 2 days before class and save $5.
This class is designed for intermediate and above dancers, and will move at a good pace. Every two months we start a new routine. Students colaborate via Zoom to create a performance routine. At the end of two months students make a video clip of themselves doing a part of the routine and we edit the clips into a "virtual performance" video. The fun is in collaborating with the group to create the choreography and the transitions from student to student in the video. This is an example of one of our Routine class videos. Weekly class recordings will be available so that students in different time zones can still fully participate.
See all LindyGroove Lessons