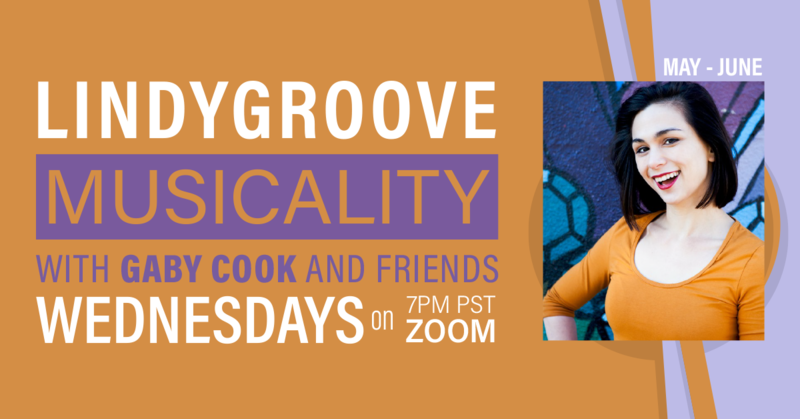 Musicality May June with special guest instructor Gaby Cook
Make music your friend. This spring, join Gaby for a in-depth exploration of musicality. Gaby, and a list of musical guests will dive into the music we love — and explore it through guided exercises, conversations, and tons of dancing. Every other class will include a jazz player, and we will discuss questions like:
What are the most common, recognizable patterns in swing jazz music?
What makes swing rhythm unique from other jazz rhythm styles? What are the challenges musicians face when they improvise?
How do you develop a unique style of way of playing?
Part conversation, part listening, and lots of dancing — this class will be a wonderfully unique way to familiarize students with the conventions and character of swing jazz.
Class Format: Special one time 2-Month Progressive series starting Wednesday May 5th
Time: Wednesday at 7pm PST
Place: Online Zoom Meeting ​(The Zoom link is instantly emailed to you when you register)
Prerequisites: Intermediate level and above (or completion of Solo Jazz 1)
Price:
$15/week for 2 months (you may purchase one month at a time)
Purchase at least 2 days before class and save $5.
See all LindyGroove Lessons