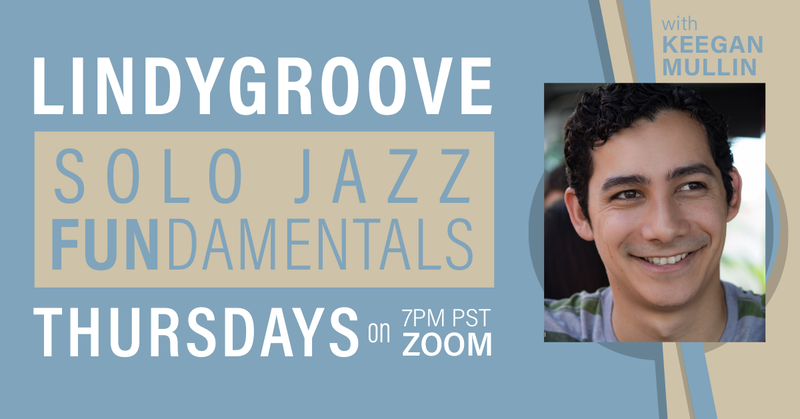 Solo Jazz FUNdamentals with Keegan Mullin
Join us for this weekly interactive class that focuses on the fundamentals of movement and rhythm. Each class you can expect a fresh take on some of the fundamentals of jazz dance including musicality, rhythm, body awareness, and more. This class is perfect for anyone just getting started as well as experienced dancers looking to work on their foundational skills. Solo jazz skills are an integral component to lindy hop, musicality, and more!
Prerequisites:
None. We start from absolute scratch
.
Class Format:
Weekly Drop-in
Time:
Thursdays at 7pm PST.
We start the meeting at 6:45pm PST so you can stretch with us ;o)
Place:
Online Zoom Meeting ​(The Zoom link is instantly emailed to you when you register)
Price:
$10 /month (drop in any time during the month)
Purchase at least 2 days before first class of the month and save $5.
Affordable so you can purchase any time during the month.
See all LindyGroove Lessons