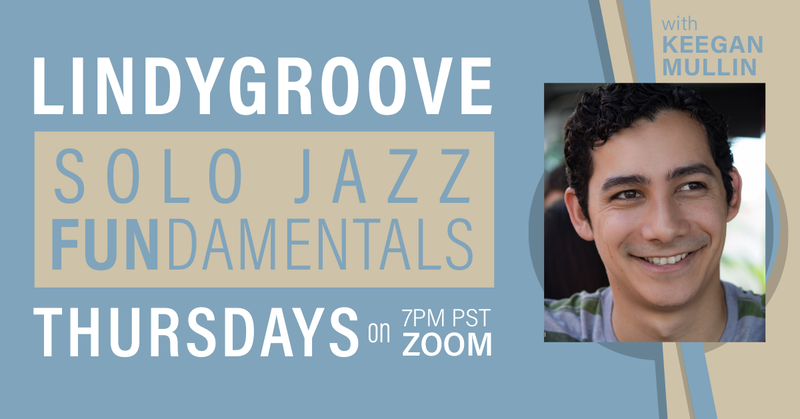 Solo Jazz FUNdamentals with Keegan Mullin
is a live interactive online class for brand-new dancers, or anyone new to solo dance! Also a great refresher in vocabulary and rhythm for more experienced dancers.
Pre-requisites:
None. We start from absolute scratch!
Class Format:
Drop-in Every Thursday
Time & Place:
7
:00 - 8:00pm in an online Zoom meeting (We send you the link) We will open each meeting at 6:45 so you can get situated, stretch and mingle. After class hangout for a Q&A and to chat with your fellow students!
Price:
$10 /month (drop in any time during the month)
Purchase at least 2 days before first class of the month and save $5.
Affordable so you can purchase any time during the month.
Solo Jazz is an integral to Lindy Hop. Learn the basic vocabulary, rhythm, foundation of pulse, patterns of solo jazz and connecting to the music. (Focus rotates each week of the month). We recommend repeating this class until you are comfortable and confident in the material so you can hit the ground running in our Solo Jazz 1 Series!
See all LindyGroove Lessons